Located in the heart of Tokyo, the atrium space of the Ginza Six Mall was designed by the french designer Gwenael Nicolas. With a strong futuristic aesthetic, the atrium of this shopping mall combines the best elements of traditional Japanese culture and contemporary architecture, resulting in a mesmerizing experience. Let's have a look:
YOU MIGHT ALSO LIKE: 4 Luchetti Krelle Interior Designs We Are Obsessed With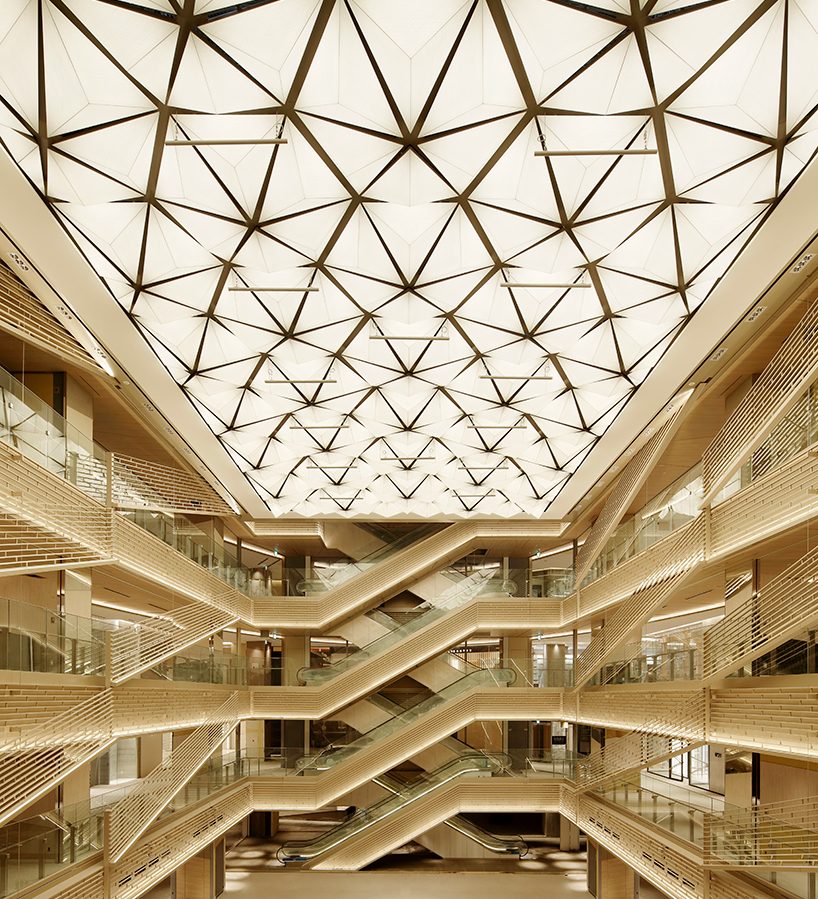 With the biggest area for retail space in Ginza Tokyo, the mall houses around 241 brands, all organized around the core atrium. Being one of the most distinguished designers in the world, Gwenael Nicolas in this project applied japanese-influenced elements including the asanoha leaf pattern onto the ceiling, which was then recreated it into the six faceted light sculptures. Furthermore, washi paper envelops the ceiling as an extra layer creating an ethereal and glowing effect.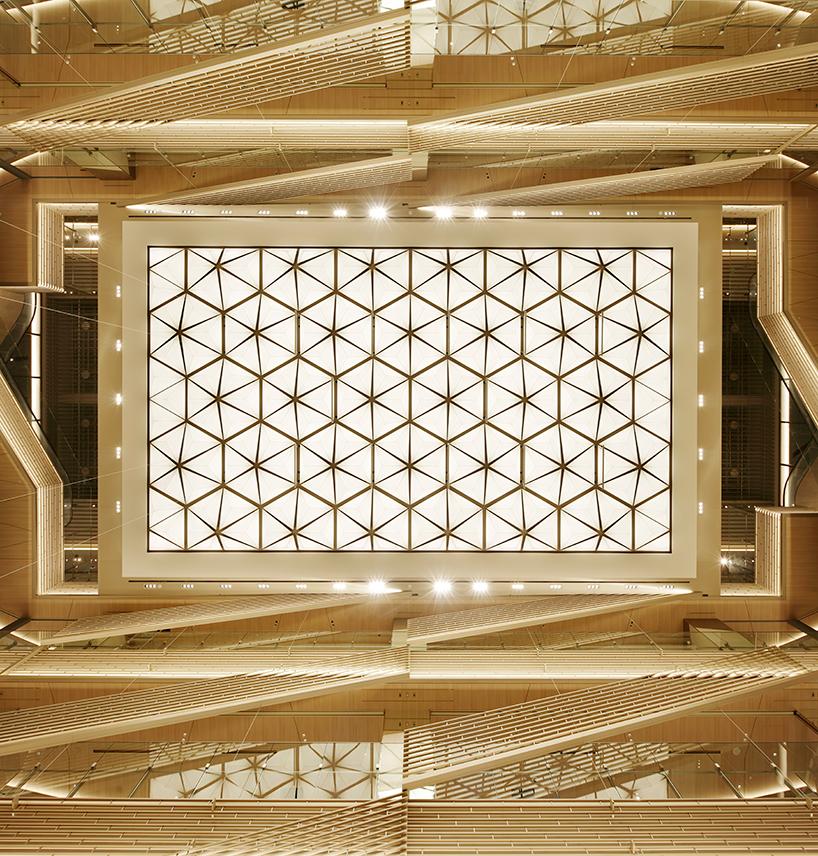 Nicolas' studio, Curiosity, tried to achieve with this project a sense of opulence and this was established by the attention to detail and choice in materials. Furthermore, a close collaboration with artisans and artists adds a human touch and a sense of proximity, craftsmanship and compassion to the project. Along with the vast height of atrium, the spaces revolves around like a spiral where even the elevators and circulation spins around the space.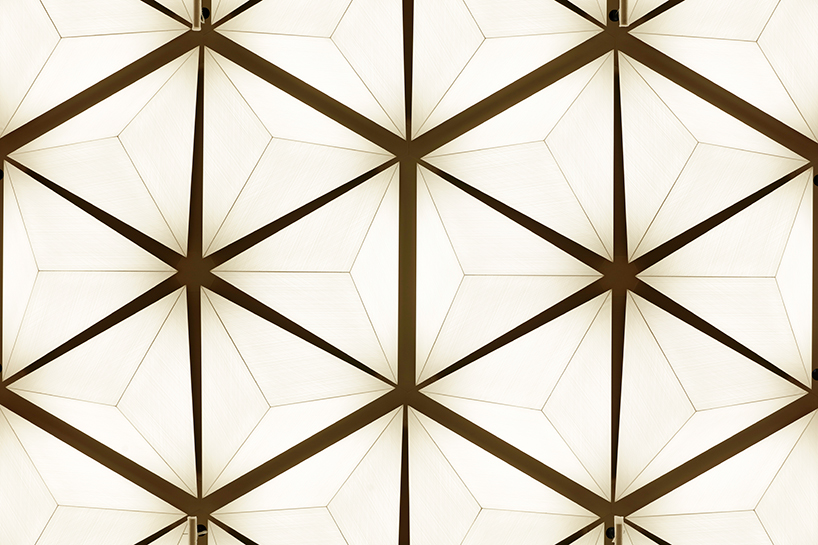 A spiraling effect directs gaze upwards and invokes a sense of discovery to attract visitors through the different floors and areas. Combining a sense of surprise and renewed discovery, influenced by the distinctive angle and skip-shaped-layout of the retail areas. A marvelous feat in contemporary design. The apparent arbitrary feeling of the floor-plan was in fact carefully choreographed to place focus on each store, and inspired by the small streets of Ginza known by their unity and easy navigation.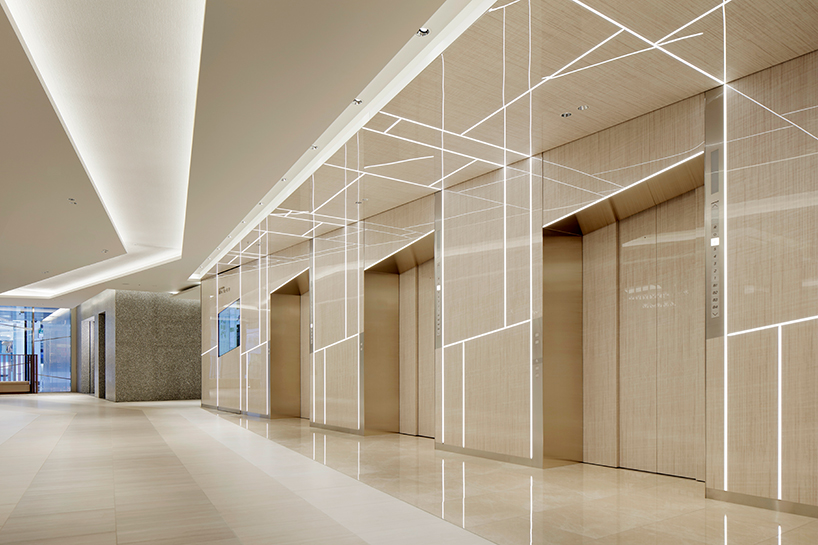 The combination of recessed lighting and reflective surfaces give off the futuristic image the mall embodies, in a stunning fashion and beautiful ! The perfect example of Asian contemporary architecture.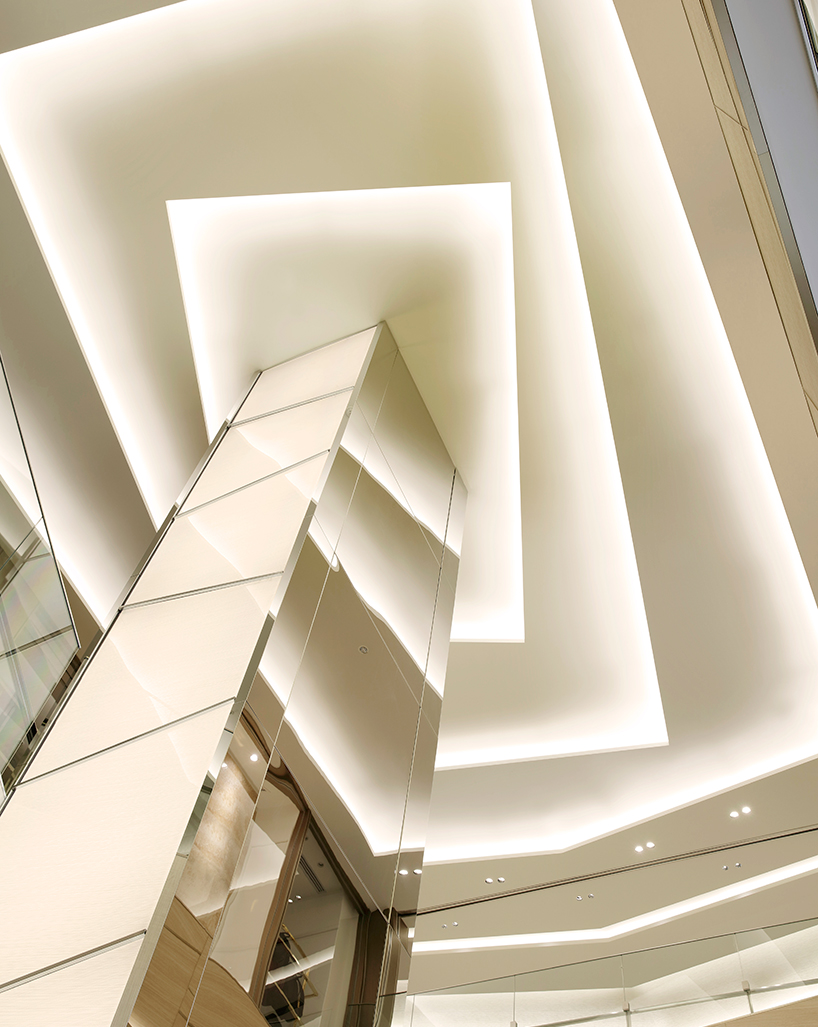 The feeling of discovery and wonder is constant and even mesmerizing.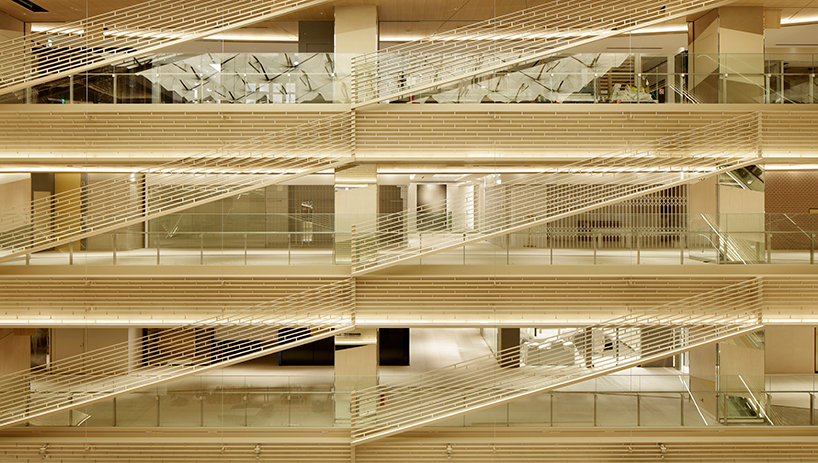 YOU MIGHT ALSO LIKE: The Artisans and Designers that Make the Most Exclusive Furniture
//
What do you think? Did you like this article? Follow Asian Interior Design Blog on Facebook and Pinterest we are here to give you the best interior design inspiration and the best projects ideas for your home decor!
Fonte: https://www.designboom.com/architecture/gwenael-nicolas-curiosity-ginza-six-mall-tokyo-japan-05-19-2017/